Registration: N241JM
Manufacturer: Alexander Schleicher
Country of Orgin: Germany
Glide Ratio: 43:1
Year Built: 1990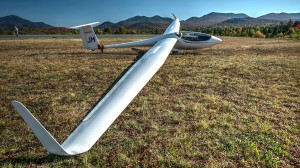 The ASW 24 was designed by Schleicher's Gerhard Waibel, with Delft University professor Loek Boermans undertaking the role of aerodynamicist. The prototype made its first flight in 1987, having entered serial production later the same year. It nominally remained in production until 2000, although only a score were built in the mid-to-late 1990s.
Stall speed: 69 km/h (43 mph; 37 kn) Maximum glide ratio: 43 at 105 km/h (57 kn; 65 mph)