Manufacturer: Alexander Schleicher GmbH & Co
Country of Orgin: Germany
Glide Ratio: 32:1
Year Built: 1960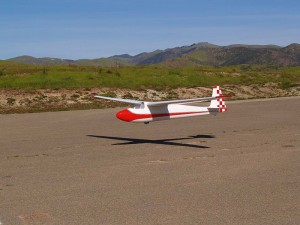 The Schleicher Ka 6 is a single-seat glider designed by Rudolf Kaiser, built by Alexander Schleicher GmbH & Co, Germany and is constructed of Spruce and plywood with fabric covering. The design initially featured a conventional tailplane and elevator which was later replaced by an all-moving tailplane in the -Pe and Ka 6E variants. Variants built before the -CR and -BR used a main skid as the principal undercarriage, with later variants including the Ka 6E using a wheel as the main undercarriage with no nose skid. Other modifications for the Ka 6E include a more aerodynamic fuselage with glassfibre nose and wingroot fairings, longer canopy, and modified aluminium airbrakes.
Maximum speed: 200 km/h (124 mph) Maximum glide ratio: 32:1 at 80 km/h (50 mph) Rate of sink: 0.65 m/s (128 ft/min)