Registration: N39265
Manufacturer: Grob
Country of Orgin: Germany
Glide Ratio: 28:1
Year Built: 1984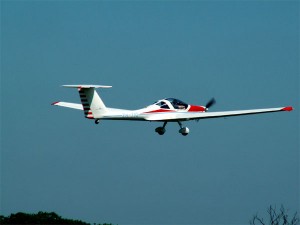 The Grob G 109 is a light aircraft developed by Grob Aircraft AG of Mindelheim Mattsies in Germany. It first flew in 1980. It is a two-seat self-launching motor glider in which the pilot and passenger or student sit side by side, with good visibility provided by large windows. As well as normal civilian use this aircraft is now used in Volunteer Gliding Squadrons by the Royal Air Force to train Air Cadets through the Gliding Induction and Gliding Scholarship courses. The Grob 109B is known in RAF service as the Vigilant T1.
Never exceed speed: up to 850 kg: 130 knots (below 6,500 ft), 122 knots (above 6,500 ft). (851 to 908 kg: 121 knots) Service ceiling: FL80 (2,438 m) Wing loading: 47.8 kg/m² (9.79 lb/ft²)